(from Level One Training and Fitness, July 7, 2019)
Grand Opening Day
It pretty much rained every other day in May, but we managed to pull off our grand opening day which had been in the works for the last few months. We unveiled our rebrand complete with a new logo, new colors, and a new website. BUT, our BIGGEST accomplishment was the opening of our beautiful training studio, right here in North Park!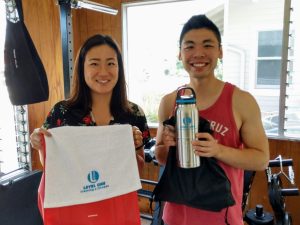 It was great visiting with old friends, clients, and students (and meeting some new ones); definitely the highlight of the day! We had an abundance of door prizes in the form of water bottles and towels and we also had a drawing for swag bags; Bianca won one and Sean (both from San Diego) won the other.
Meanwhile, grand opening day festivities wouldn't have been complete without good food and adult beverages! In other words, we hosted an Asian and island-themed menu complete with Kalua Pork, lumpia, shu mai, and dumplings. ABOVE ALL, we included the reminder that food, by itself, is NOT the enemy! 🙂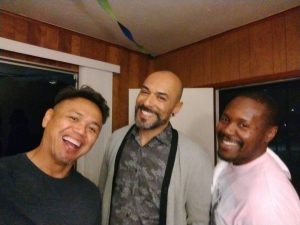 Did you miss out?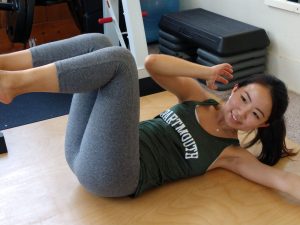 Give us a call or send us a text or an email to arrange your tour of the new office and studio (complete with Olympic weight setup, dumbbells, TRX suspension training, landmine equipment, hex bar, and much, much more!)
To wrap up, we are North Park's neighborhood personal trainer and training facility and we are open for business!